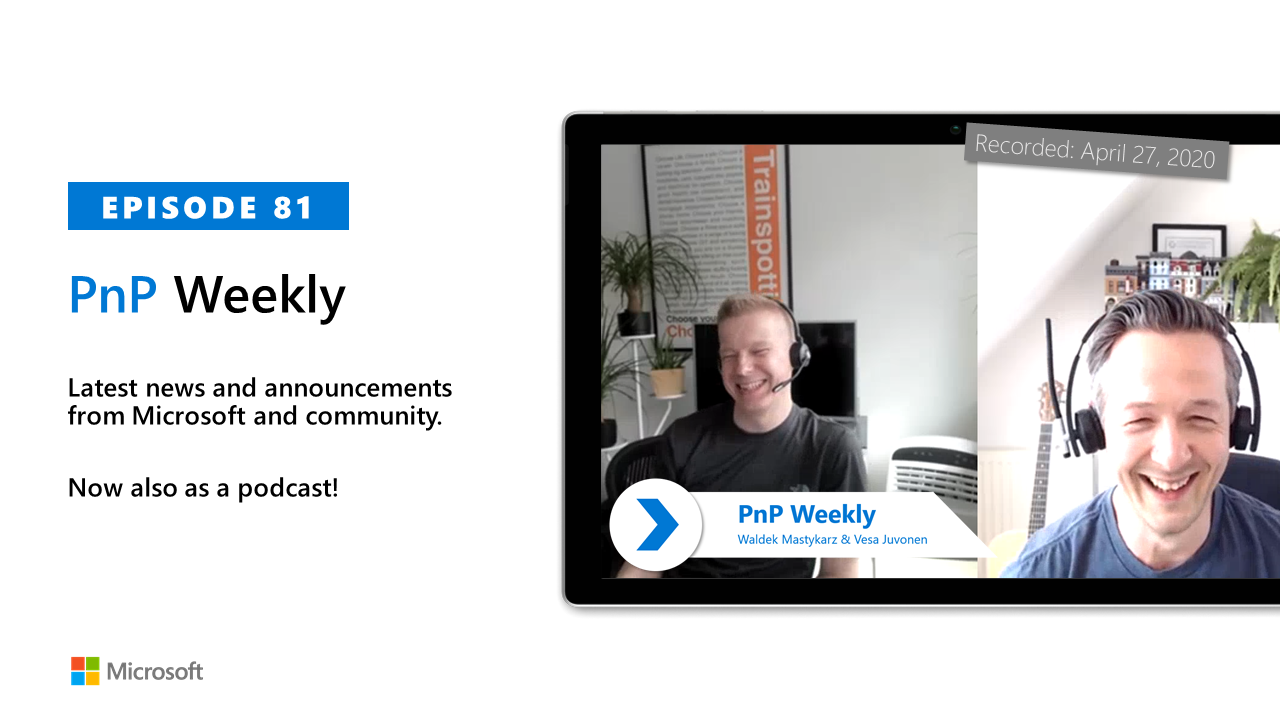 In this weekly discussion of latest news and topics around Microsoft 365, hosts – Vesa Juvonen (Microsoft), Waldek Mastykarz (Rencore), share their perspectives on how open-source projects and community initiatives can be successful.
Why do some ideas get attention and others just languish?
This discussion focuses on 5 tips for driving successful open-source programs.
Get the idea out of your own head
Target the idea for the people who need it
Rinse and repeat
Building a team
It's not about you, it's about them
Perhaps the ultimate success metric:  A self-sustaining program.  Successful programs include a strong community of contributors with varying talents, constant communications/reinforcement, well understood goals and objectives and a sincere Sharing is Caring mentality.
Thank you for your participation and contributions in your community.  Also, in this episode, there are 15 newly released, well documented and evolutionary articles.
As always, if you need help on an issue, want to share a discovery, or just want to say: "Job well done", please reach out to Vesa, to Waldek or to your PnP Community.
This episode was recorded on Monday, April 27, 2020.
These videos and podcasts are published each week and are intended to be roughly 30-45 minutes in length. Please do give us feedback on this video and podcast series and also do let us know if you have done something cool/useful so that we can cover that in the next weekly summary! The easiest way to let us know is to share your work on Twitter and add the hashtag #PnPWeekly (or older #SPDevWeekly). We are always on the lookout for refreshingly new content. "Sharing is caring!"
Here are all the links and people mentioned in this recording. Thanks, everyone for your contributions to the community!
Microsoft / PnP articles:
Community articles:
Additional Links:
If you'd like to hear from a specific community member in an upcoming recording and/or have specific questions to SharePoint/Microsoft 365 engineering or visitors – please let us know. We will do our best to address your requests or questions.
"Sharing is caring!"
---
SharePoint Team, Microsoft - 28th of April 2020